The Second edition of Talented. Your weekly staffing newsletter, keeping you updated on everything Staffing, WFH, talent, culture, and more.

Top Industries Recruiting Most (in the US):

Most In-Demand Talent (Source: LinkedIn)

M&A This Week:
New Rules/Compliances:
New Sheriff in Town (Key Management Changes)
Kirsty Poltock: MD of Singapore Operations, JAC Recruitment (Japanese staffing firm), w.e.f May 3, 2021

LinkedIn Unveils the 2021 U.S. Top Companies List
Topping the lists are tech titans 'Amazon' (#1) and 'Alphabet' (#2), followed by 'JPMorgan Chase & Co.' (#3), 'AT&T' (#4), and 'Bank of America' (#5). With the remaining list dominated by companies with products/services that helped alleviate our life through the pandemic, 'health care, 'tech', 'shipping', 'retail', 'real estate, and 'automotive'. Bringing it back to the staffing industry, the 'Top Companies' that made the list are also investing in employee success, career development, and equity & inclusion.
Date: Apr 28, 2021
Tags: Top Companies, Global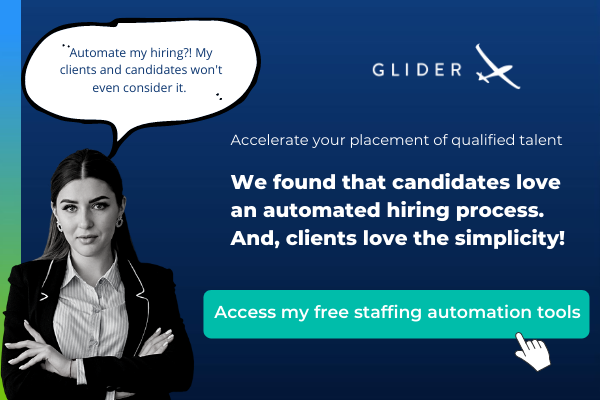 Lobbying For 'No Surprises Act' Heats Up
The No Surprises Act, a measure to end surprise medical bills for emergency and scheduled care, was passed in December when then-President Donald Trump signed a $1.4 trillion year-end spending deal into law. The ban is slated to take effect in January 2022.
President Joe Biden's administration must figure out how to address the ban's unresolved issues, among them are questions of how to prevent patients from unknowingly signing away their protections, how insurers should calculate initial payments to out-of-network providers, how to settle disputes between providers and insurers and how to punish providers who don't cooperate with the ban.
Health systems, insurers, trade associations, ambulance companies, and physician staffing firms are increasing their lobbying efforts to determine how the U.S. will enforce its ban on surprise medical billing.
Date: April 26th, 2021
Tags: Healthcare, US Staffing, Act
SHB 1206: New Washington State Law to Protect Temp Employees From Injuries When Hired by Staffing Firms
SHB 1206, which takes effect July 25, 2021, focuses on protections specifically for construction and manufacturing workers who get jobs through temporary staffing agencies.
Date: April 19, 2021
Tags: US Staffing, New Staffing Law, Washington
Mexico Restricts Businesses from Using Outsourcers for 'Core Activities'
Individuals breaking the law will face a criminal conviction and sentences of between 14 – 20 years in prison. Companies that fail to comply with the law may face fines up to $221,000 USD and lose their legal license to operate in the country.
Many large firms in the country often register their core workers as employees of third-party contractors in order to avoid paying employee benefits.
Under the new regulatory system, staffing firms should register with the government and pay all benefits to their employees. The new regulatory measure makes it mandatory for staffing firms to share their profit with their employees. The profit-sharing scheme will increase employee payments by more than 150%.
Date: April 28, 2021
Tags: Mexico Staffing, New Staffing Laws
State Lawmakers Discuss 'Nursing Home Staffing Bill'
A measure to improve staffing levels at nursing homes is being discussed amongst New York State lawmakers.
The proposal in the state legislature sets a standard of 3.5 hours of care per patient per day at nursing homes. The legislation builds on other nursing home reforms taken up this session like capping profits and repealing a nursing home immunity measure granted during the start of the pandemic.
Date: Apr 26, 2021
Tags: US Staffing, Bill, Healthcare Staffing

House of HR, the Belgium-based HR services firm, agreed to acquire Germany-based Avanti GmbH. Avanti specializes in a wide array of healthcare staffing solutions across Germany.
Date: 26 April 2021
Tags: M&A, Europe Staffing
Xact Data Discovery ('XDD'), acquired Paralaw, a London-based legal outsourcing company that provides managed review staffing, eDiscovery, and contracts management services to law firms and corporations.
Date: April 28, 2021
Tags: M&A, UK Staffing
Gifted Healthcare Acquires Therapia Staffing
Gifted Healthcare, a provider of per diem and travel nursing, acquired Therapia Staffing, a provider of nurse and allied staffing, including healthcare staffing for educational institutions. Gifted Healthcare, based in New Orleans, ranks among the largest US healthcare staffing providers.
Date: April 23, 2021
Tags: US Staffing, M&A
Anexa Staffing Solutions Acquires Elevate Erp Solutions
Anexa Staffing Solutions LLC, a staffing industry investment company, reported Tuesday that it acquired Elevate ERP Solutions LLC, an Atlanta-based staffing firm focused on placing professionals in positions supporting enterprise resource planning, or ERP, systems for clients across North America.
The deal follows Anexa's announcement earlier in April that it acquired Verco Group Inc., a staffing provider based in Holly Springs, North Carolina, and Noida, India. Anexa reported Verco will provide recruiting and operations support for Elevate.
Date: April 28, 2021
Tags: US Staffing, M&A
ShiftPixy-Backed SPACs Aim to Raise Over $1 Billion Via U.S. Listings
Staffing services company 'ShiftPixy Inc.' is looking to raise a total of $1.25 billion through four blank-check firms, according to regulatory filings on Thursday.
The special purpose acquisition companies (SPACs), 'TechStackery Inc', 'Vital Human Capital Inc.', and 'Industrial Human Capital Inc.', are looking to raise $250 million each through the sale of shares and warrants on the New York Stock Exchange, while 'Insurity Capital Inc.' has filed to raise around $500 million.
SPACs are shell companies, which raise funds through an initial public offering to take a private company public through a merger at a later date.
Date: April 29, 2021
Tags: US Staffing, M&A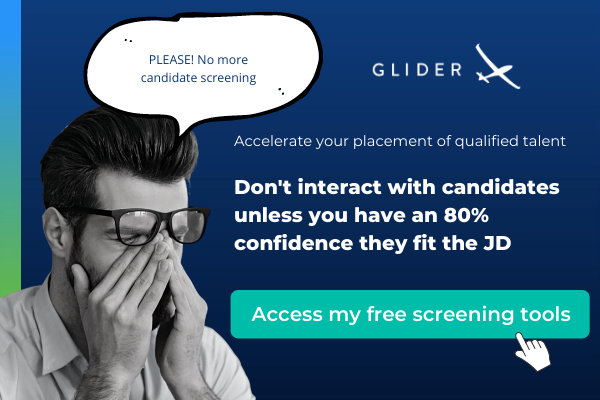 Staffing Revenue Rises By 14% Year Over Year In March 2021
Much of the growth came in healthcare segments. Travel nurse staffing revenue rose by more than 100% year over year in March 2021, and per diem nursing revenue rose by a median of 25%. In addition, allied healthcare staffing revenue rose by 21%. The fastest-growing nonhealthcare segment in March was legal staffing, where revenue rose a median of 16% year over year. IT staffing, one of the largest segments, saw US revenue grow by just 5% year over year in March. Industrial, another large segment, saw revenue grow 14%.
Staff Shortage in:
Restaurants
Airlines
Healthcare
Police and Fire department
Recruitment Demand Soars in Vietnamese Textile & Garment, IT Sectors
The effectiveness of free trade agreements, especially the EU– Việt Nam Free Trade Agreement, has helped to increase export orders for textile and garment enterprises in Việt Nam, leading to high recruitment demand in the first and second quarter, according to Navigos Group, a recruitment service provider in Việt Nam.
Compared to the same period in 2020, the recruitment demand in this industry has risen by 50% to 60%, especially for middle and senior management positions.
Date: April 27, 2021
Tags: Vietnam Staffing, Staffing Demand Driver
Uber to Recruit 20,000 UK Drivers on Post-Lockdown Demand
Uber plans to recruit 20,000 more drivers by this year-end, in the UK to help fill swelling demand for rides as the country's coronavirus lockdown restrictions ease. Uber said U.K. trips have jumped by 50% since April 12, when British pubs and restaurants were allowed to reopen.
Date: 29 April 2021
Tags: UK Staffing, Demand Drivers
Arrow Strategies Launches New Healthcare Staffing Firm
The launch of Arrow Healthcare Staffing (AHS) will now provide healthcare professionals in both inpatient and outpatient clinical settings with direct patient care as well as rehab centers, clinics, and home health care.
Date: Apr 28, 2021
Tags: US Staffing, Healthcare Staffing, New Entrants

Singapore – Jac Recruitment Appoints Managing Director For Singapore Operations
Japanese staffing firm JAC Recruitment announced the appointment of Kirsty Poltock as Managing Director of its Singapore operations with effect from 3 May 2021. Poltock is a veteran of specialist permanent and contracting recruitment and worked at Page Personnel for more than 15 years. JAC Recruitment is the 30th largest staffing firm in Japan based on 2019 revenue.
Date: 28 April 2021
Tags: Japan Staffing, Management changes

UK – Guidant Global Launches New 'Influence Workforce Consortium' To Help Drive Diversity Across Contingent Workforces
Guidant will work with members of the Consortium to drive further inclusion across non-employee workforces and expand members' reach to increase the volume of diverse talent across Guidant Global's client MSP programs.
Date: 28 April 2021
Tags: Contingent Workforce, US Staffing, DE&I
Project on Fair Representation Warns Coca-Cola About Law Firm Diversity Quotas
The Project on Fair Representation sent a letter to Monica Howard Douglas, Coca-Cola's new General Counsel, urging the company to rescind the recently announced policy that requires all outside law firms hired by the company to meet racial quotas in staffing Coca-Cola matters. The current Coca-Cola company policy states that if a law firm fails to comply with meeting the quotas, it faces a non-refundable 30% reduction in fees and may be shut out entirely.
Date: Apr 28, 2021
Tags: US Staffing, Coca-Cola, Enterprise Hiring. DE&I
Recognizing bias, changing recruitment key to D&I
"If you don't think outside the box, you're just recycling the same individuals over and over again," said Frank Acosta, Miami-based President and CEO of The Risk Management Group Inc. But employers need to go beyond simply recruiting and ensure they're taking steps to remove biases that may exist in interview panels or in the processes for selecting resumes, said Roianne Nedd- Global Head of Diversity and Inclusion at Oliver Wyman, a subsidiary of Marsh & McLennan Cos.
Date: April 26, 2021
Tags: DE&I, US Staffing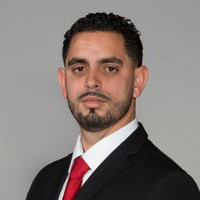 "If you don't think outside the box, you're just recycling the same individuals over and over again."
-Frank Acosta, President & CEO, The Risk Management Group Inc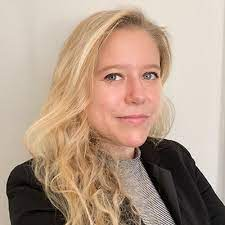 "Forcing remote work has provided evidence counter to the stereotype that older workers are not tech-savvy."
-Charlotte Japp, founder of CIRKEL

Recruiting Actions Companies Need To Take Now To Improve Workplace Inclusion
Last year's unemployment numbers showed that workers aged 16 to 24 and workers over 55 experienced higher than average unemployment rates. Those figures were higher for people of color and those without a college degree.
While it is common to talk about race, gender, and sexual orientation, organizations rarely address age-related bias, myths, and stereotypes.
"Forcing remote work has provided evidence counter to the stereotype that older workers are not tech-savvy," according to Charlotte Japp, founder of CIRKEL. In an interview, Japp explained that workers of all ages are Zooming, Slacking, and sharing documents via Google. "It's the norm, not the exception."
Date: Apr 28, 2021
Tags: Equity, DE&I

Best Oscar Looks of 2021; Britney to Get Her Day in Court #FreeBritanny; Lady Gaga's Dognappers Arrested!; Elliot Page's Oprah Interview Is Out #Transequality






Glider provides you free-for-life AI-driven competency-based talent solutions that you can use to screen, assess, and interview candidates so you can:
Improve your quality of hire and hiring conversion rate by 4X
Reduce time to hire to less than a week
Make your hiring process DE&I compliant
Create a talent pool of vetted candidates
Use skill-based assessments to hire the right candidates, enhance the candidate experience and employer brand
I Want To Start Hiring With Glider For Free!
Watch this space for more news you can use!