Once you have managed to organize a successful recruitment process and hire a team of top quality experts with the help of the right tools, it is crucial to start thinking about how to retain talent in your company in order to be able to meet all of your business objectives. Talent retention is highly important because it will directly contribute to better productivity and the overall growth of our business in terms of profits, efficiency, and satisfied customers. In order to make sure that your team members remain loyal to your company, you need to go an extra mile to keep them engaged, satisfied and devoted to achieving your business goals. Having high retention rates is usually rare in any sector of the tech industry, but industry giants like the world famous Apple seem to have found the solution to this problem. Apple's employees usually stick with the company for 5 years and more. The dreamlike employee perks and benefits they offer are probably a key element to their popularity with their employees. Some of the most common reasons why employees decide to transfer to another company may include: inadequate pay (28 percent of employees who are dissatisfied with their income decide to change jobs), poor work-life balance (20 percent of employees who don't have enough time for their personal lives choose to go for a job that will enable them to have more free time), and the lack of professional development (30 percent of employees who didn't have the chance to evolve professionally change their job). That is why as an employer you need to have an insight into some of the most effective strategies to keep your employees in your organization for long periods of time, so keep on reading to find out how you can achieve easily achieve that.
1. Work-life balance
Around 90 percent of employees, especially millennials, think that work-life balance is extremely important. Due to this fact, it is advisable to offer your employees some extra holidays, days off, or some work schedules which are not fixed and traditional. In addition, you can also promote work-life balance by providing them with apprenticeships, a possibility to attend seminars where they can have an open discussion about stress and how to effectively deal with it, as well as yoga and meditation classes. Google is a great example of a company that puts work-life balance at the top of their priority list. Google is famous for offering their employees various benefits which make people feel relaxed and at home. When your employees have more time for their friends, families and personal activities, they won't be under so much stress which will allow them to be more productive at work, and more satisfied with their work environment. If you show your workers that their wellbeing is important to you, they will feel as a valuable asset of your company, which is guaranteed to make them stick around.
2. ESOP strategy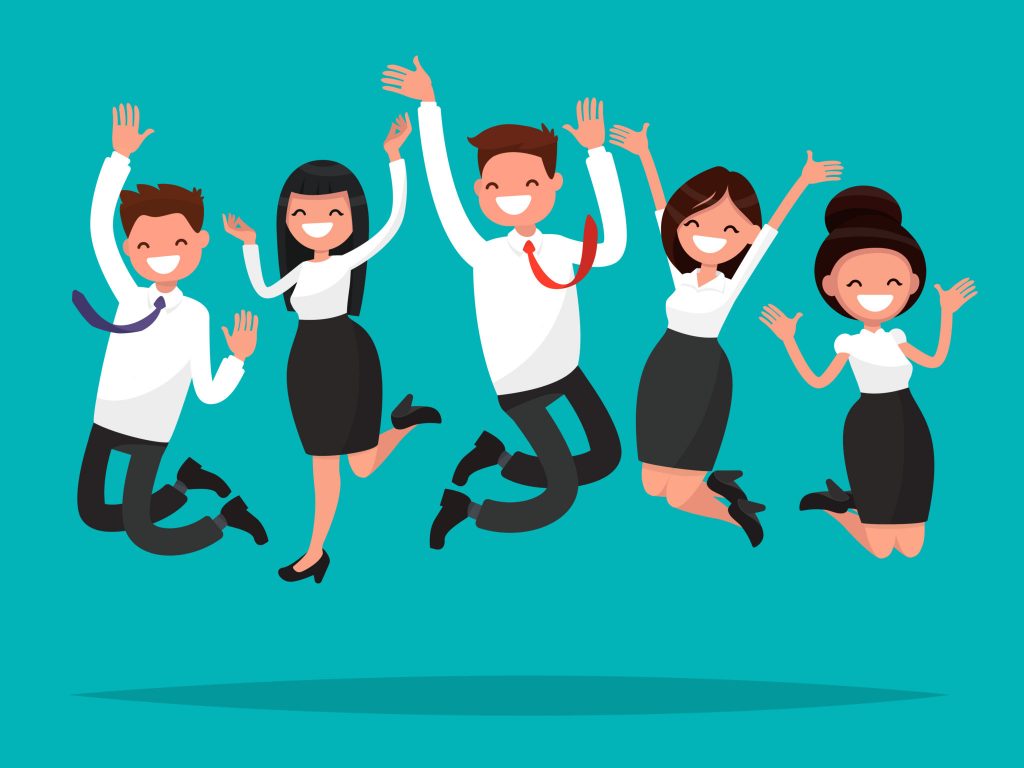 The term employee stock ownership plan or ESOP for short refers to a process in which organizations make certain employees equity holders by providing them with some smaller amounts of consideration. This is a great strategy since your workers will get a certain sense of ownership and thus feel more loyal and attached to your organization. As your business grows, so will the benefits for your employees, which will motivate them to stay a part of your company.
3. Motivation
We are all well aware of the fact that we cannot be successful in anything we do unless we are properly motivated, and the same goes for your employees. That is why you need to put a great emphasis on helping them stay motivated at all times. It is easy to become demotivated when your job becomes nothing more than a routine. In order to change your workers' perspective when they are feeling this way and encourage them to look at things in a more positive way, you need to show them appreciation. A simple "great job", "excellent performance", and "keep up the good work" on a regular basis will certainly do the trick, but if you want to show them just how valuable they are to the company, you can send them emails of appreciation, give them badges or trophies of remuneration, and offer some incentives as well. Famous companies like Dropbox take it a step further by offering their employees a fully equipped music studio or ping pong tables just to help people break their routine and keep their spirits up.
4. Professional development and career development
If your team of workers consists of top talents, chances are that they will have the ambition to grow even further in the professional sense. According to some surveys, 75 percent of workers who have a chance for development decide to stay in their companies. Due to this fact, you need to provide your employees with opportunities to grow and advance by training them properly and allowing them to improve their skills through various professional development programs. In addition, it is important to determine which of their skills need to be advanced and this can easily be done with assessment tests. When your workers are provided with such opportunities, they will strive to make an even greater contribution to your organization and they will get the sense of personal value as well as the motivation to remain a part of it. E-commerce giant Amazon, for example, offers its employees many training programs to help further improve their employees' skills and enable them to develop their careers much more. Retaining talent in your company isn't impossible – simply follow our aforementioned strategies and you are guaranteed to ensure that your employees will be more than willing to give their best and stay in your company for many years to come.