Challenges of Talent Pool in Contingent Workforce
The year 2020 has been transformative across industries, ushering in new trends and accelerating business models' adoption ahead of predicted timelines. In light of this rapidly shifting market, the recruitment industry has seen an increased focus on workforce agility. Companies are increasingly moving towards flexible talent to address critical skill gaps and reduce costs. This is further borne out by recent industry reports which highlight that:
77% of executives believe freelance and gig workers will substantially replace full-time employees within the next five years
32% of organisations are replacing full-time employees with contingent workers as a cost saving measure
The growing emphasis on Contingent Worker hiring has led to many organizations turning to Direct Sourcing for the recruitment of contingent workers. By using their own internal candidate talent pool to place workers on a temporary basis, companies can derive significant cost and time savings while strengthening their brand and becoming an employer of choice.
There are however certain challenges that companies face when deploying Direct Sourcing to meet their recruitment needs. The two prominent ones, in our opinion are:
Quality of Hire
When hiring at scale the negative impact of hiring the "wrong" or sub-par candidate can lead to a severe dent in the company's productivity and outcome.
Benchmarking of Rates
Benchmarking of rates for talent is often based on years of experience and skills listed in their resume and, both of which are often not an accurate indicator of the candidate's skill set and job-role fitment.
How Glider Addresses These Issues
AI Based Tools to Enable Quality Hiring at Scale
Contingent hiring requires hiring talent for various part time positions and then repeating this process very frequently. Doing this at scale is very tough.
So how do you benchmark the quality of your candidates at scale in your Total Talent Management process?
The solution is a structured and standardised online hiring process that makes use of competency-based skill assessment tools. Reliability and validity checks in skill assessments ensure that they only assign high ranks and scores to candidates that are very likely to be high performers on the job.
Standardised online assessments also ensure that talent quality is benchmarked by allowing setting up of cut-off scores and selection of candidates based on testing of skill-set and proficiency relevant to the job role. By having a standardised hiring process for each job role, the hiring process delivers the same benchmarked quality of hire, every time the hiring process for any job role takes place. It optimises hiring effort by eliminating redundancies as the hiring process for any role has to be set up only once and can be used again and again. It also reduces time to hire significantly as all candidates can take the assessment at the same time. Auto evaluation saves the effort of grading manually and proctoring ensures candidate genuineness. Apart from creating an unbiased hiring process, pre-hiring assessments also enable data-based decision making which further enables selection of high quality talent.
With standardized Glider assessments that test candidates on real world skills and that are tailored for the job, it's possible to do quality contingent hiring at scale.
Enable Competency-Based Hiring for Benchmarking of Rates
The rates that companies pay to their talent agencies may represent the largest part of their contingent labor program cost. Benchmarking and standardizing rates based on actual skill-set of talent has the potential to create significant savings.
So how do you avoid overpaying based on stated skills vs their actual skills? Are you rejecting candidates who might be a great fit?
Benchmarking of rates becomes a much simpler task when they are based on the candidates measurable skills and not stated skills in resume or years of experience. By using online assessments, the rates for talent can be benchmarked based on the tested candidate skill-set – which is their actual skill set.
Glider assessments allow testing of candidates on the skills that are most relevant in any job role. Post the assessment, each candidate's skill report is available to assess the candidate's actual skill set. Benchmarking of rates based on the candidate's skill report makes for a more objective rating process that allows selection of relevant and high quality talent and ensures that you don't over or underpay for any talent.
Glider and WillHire: Automation of Talent Curation
We are happy to announce our partnership with WillHire to enable our customers to innovate and make talent quality a key pillar of their workforce programs. With our fully integrated platforms and streamlined processes, it's easier than ever to bring the Glider's Talent Quality Shield to your workforce programs at scale to ensure quality and speed.
Talent curation is one of the most critical components for any hiring program. Assessing candidates skills are an instrumental part of curation and that is exactly why our strategic partnership with WillHire was formed – to provide Talent Quality Shield to enterprises. With WillHire's talent pool solution and Glider's expertise in automated talent curation, we can provide our customers the best experience to meet their hiring objectives.
Our partnership mission is to bring high value to our customers. Independently we have our value proposition, and when combined, it's compounded multiple times;
Candidate Quality for the Job
The importance of finding the right talent the first time is critical. Through automated matching, the right candidates are matched to the job requirements. To further amplify this, Glider assessments ensure the candidates are proficient in those necessary skills. The results; customers have realized candidate placement rates jump by 3 times. The typical submission to start ratio is dropped from 18:1 to 4:1. A massive improvement.
Time to Fill
Time to fill is the key metric that every customer worries about. Why? As roles are left open it makes it difficult for a team to deliver on their mission; whether it's in the world of software development, manufacturing, distribution, and the list goes on. Through automation and integration between all of the platforms used in a contingent workforce program, talent curation occurs immediately through matching algorithms, automated text and emails with candidates, and of course, streamlined assessments all proven to bring down the time to fill by 30-50% as compared to traditional staffing processes.
"Contingent workers fill a critical need for organizations of all sizes and across all industries, now more than ever before. It's imperative that companies transform candidate curation processes so they quickly fill vital roles with the highest-skilled candidates while reducing burdens on hiring teams. A robust talent curation process is essential to build and grow a vetted private talent pool, which is key for any direct sourcing program."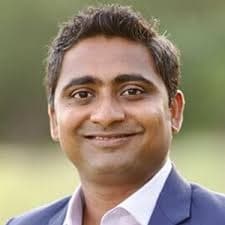 Praneeth Patlola
CEO and Founder of WillHire
In today's market, speed-to-hire is more important than it's ever been. Not only does it directly impact a company's bottom line through costly project delays, but you'll also miss out on high-quality, in-demand candidates if you don't act fast. According to SHRM, the average time-to-fill is 41 days. This challenge is even greater for contingent roles with the need to fill roles faster. While this varies among industries, any requisite change to improve this is critical.
"Glider AI and WillHire significantly improves time-to-fill by providing immediate, proven skills assessments and credential validation directly to hiring managers, so they know that a given candidate has the requisite skills to perform the job. It's fast, effective, and will elevate the hiring process immediately."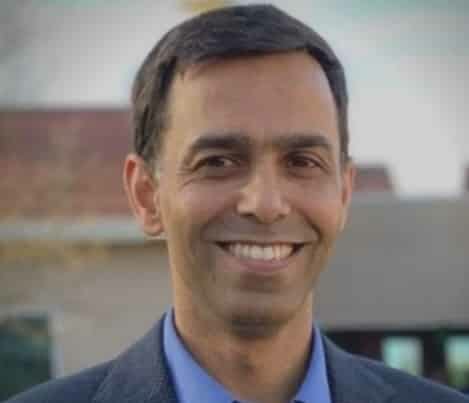 Satish Kumar
CEO and Co-Founder of Glider AI
As part of the talent curation process, WillHire platform users will be able to access and assign tests from Gilder's robust assessment library or even build a new customized assessment for any candidate. Upon completion of the test, the results are automatically published and accessible within WillHire, which then are also made available in VMS for the hiring manager to view.