This Digital Project Manager job description template can be posted to online job forums and career pages to recruit candidates. You can modify the requirements and responsibilities given in this template according to the specific need of your company.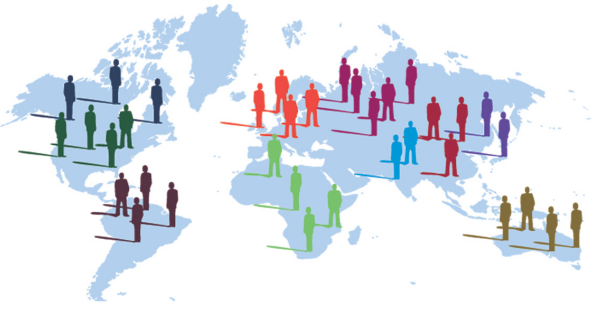 Key Responsibilities of Digital Project Manager:
Manage our digital projects throughout their lifecycle, from concept to execution
Specify the scope and budgets for digital projects
Develop detailed execution plans and monitor progress through every phase
Job brief
We are hiring a Digital Project Manager for managing our digital projects throughout their lifecycle and delivering them within the specified time, budget, and quality requirements. 
What does a Digital Project Manager do? 
A Digital Project Manager manages all daily operations associated with digital projects such as site launches, advertising campaigns, website applications, and online tools. In order to succeed in this role, you must have a sound knowledge of all digital technologies and how they can be used for achieving our marketing goals. You must be tech-savvy, communicative, and methodical.
In addition to that, you must also be able to effectively coordinate between various teams for the smooth running of our operations. So, if you like to work in a fast-paced environment and qualify our requirements, we would like to hear from you.
Responsibilities
Managing our digital projects throughout their lifecycle, from concept to execution
Specifying the scope and budgets for digital projects
Developing detailed execution plans and also monitoring progress through every phase
Collaborating with various internal teams for the successful designing, development, and execution of digital projects
Ensuring that the projects comply with quality standards and are delivered within the deadline
Preparing relevant documentation for supporting the projects (e.g. requirement specifications, risk logs)
Monitoring and reporting on marketing metrics (e.g. Google Analytics)
Monitoring team performance on a regular basis
Identifying discrepancies and potential risks, and also proactively removing them
Seeking improvement opportunities and suggesting new projects through appropriate market research
Requirements
At least a Bachelor's degree in Software Engineering, Digital Marketing, Computer Science or a relevant field
Prior experience as a Digital Project Manager
Experience with various project management software (e.g. AtTask, MS Project, Primavera)
Experience with CSS/HTML and content management systems (e.g. WordPress)
Sound knowledge of Google Analytics and SEO
Familiarity with UE software
Ability to address compatibility and accessibility issues
Ability to lead teams in a fast-paced work environment
Strong verbal as well as written communication skills
Exceptional time-management and organizational skills
A keen eye for details
An analytical mind with a problem-solving attitude