This Digital Marketing Strategist job description template can be posted to online job forums and career pages to recruit candidates. You can modify the requirements and responsibilities given in this template according to the specific need of your company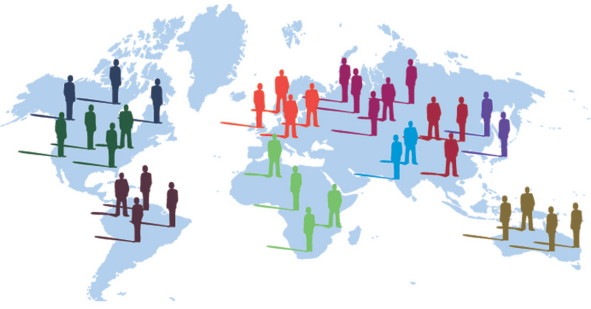 Key Responsibilities of Digital Marketing Strategist
Design and implement digital marketing strategies using digital marketing tools (e.g. blogs, websites, emails, and social media)
Research current trends, products, and services for the purpose of identifying new opportunities
Increase brand awareness by boosting web presence and analyzing web-traffic metrics
Job brief
We are hiring a Digital Marketing Strategist for helping us in the growth of our business by using appropriate web technologies.
What does a Digital Marketing Strategist do?
A Digital Marketing Strategist identifies new opportunities, increases brand awareness, and ultimately connects a company with its online customers.
In order to succeed in this role, you must be innovative, tech-savvy, and extremely customer-oriented. In addition to that, you must also be a great team player with excellent communication skills. So, if you like to work in a fast-paced environment and qualify our requirements, we would like to hear from you.
Responsibilities
Designing and implementing digital marketing strategies by using digital marketing tools (e.g. blogs, websites, emails, and social media)
Researching current trends, products, and services for the purpose of identifying new opportunities
Increasing brand awareness by boosting web presence and analyzing web-traffic metrics
Staying aware of the latest digital technologies as well as the best practices
Identifying and reporting advertising needs
Liaising with Marketing, Sales, and Design teams for ensuring brand consistency and optimizing the customer experience
Being up-to-date with the preferences of our audience and proactively suggesting new campaigns
Building long-term relationships with clients via interaction through social media
Monitoring SEO/SEM, sales, and marketing performance metrics for forecasting trends
Requirements
At least a Bachelor's degree in Marketing, Mass Communication, Journalism, or a relevant field
Prior experience as a Digital Marketing Manager or a Digital Marketing Strategist
Experience with a content management system (e.g. WordPress)
Experience with CRM software and SEO/SEM tools
Familiarity with HTML and web design
Sound knowledge of online marketing and best practices
Sound knowledge of online analytics tools (e.g. Google Analytics)
Familiarity with Google AdWords campaigns
Proficiency in English
Strong verbal as well as written communication skills
Exceptional project management and organizational skills
A keen eye for details