This Digital Marketing Manager job description template can be posted to online job forums and career pages to recruit candidates. You can modify the requirements and responsibilities given in this template according to the specific need of your company.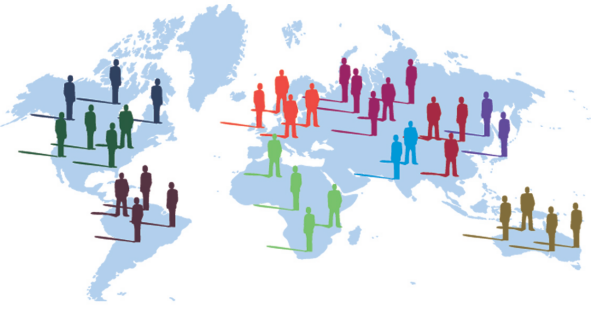 Key Responsibilities of Digital Marketing Manager
Plan and execute digital marketing strategies, including SEO/SEM marketing, email, and social media advertising campaigns
Develop, build and maintain our presence on digital media, especially social networks
Measure and report the performance of digital marketing campaigns
Job brief
We are hiring a qualified Digital Marketing Manager for developing, implementing, tracking, and optimizing digital marketing campaigns for our company.
What does a Digital Marketing Manager do?
A Digital Marketing Manager works with a company's marketing team, production team, and vendors for launching successful marketing campaigns within the constraints of time and budget.
In order to succeed in this role, you must have prior experience in developing, managing, and leading digital marketing campaigns until their completion. 
Responsibilities
Planning digital marketing campaigns, including web, SEO/SEM, social media, email, and display advertising
Maintaining our strong presence across all digital channels, especially social media networks
Measuring and reporting on the performance of every digital marketing campaign by assessing KPIs and ROI
Evaluating emerging technologies for adoption
Collaborating with agencies, stakeholders, and vendors for executing successful campaigns
Optimizing user funnels and also instrumenting conversion points
Utilizing analytical ability for evaluating customer touch points and end-user experience across various channels
Collaborating with internal teams for creating landing pages and optimizing user experience
Identifying trends/insights, and also optimizing current performance based on them
Planning, executing, and measuring conversion tests and experiments
Brainstorming new and innovative growth strategies
Requirements
At least a Bachelor's degree in Marketing, Mass Communication, Journalism, or a relevant field
Prior experience as a Digital Marketing Manager
Proven past experience in developing, managing, and leading successful digital marketing campaigns (e.g. SEO/SEM campaigns, social media, and email advertising)
Ability to identify the target audience and devise engaging and motivating digital marketing strategies
Sound knowledge of user funnels and landing pages optimization
Sound knowledge of A/B as well as multivariate experiments
Experience with website analytics (e.g. NetInsight, Google Analytics, Omniture, WebTrends)
Familiarity with ad serving tools, such as DART, Atlas
Ability to set up and optimize Google AdWords campaigns
Experience working with MS Office and design software (e.g. Illustrator, Photoshop, InDesign, etc.)
Experience with a content management system (e.g. WordPress)
Sound knowledge of JavaScript, CSS, and HTML development
Knowledge of the best practices and latest trends in digital media marketing
Strong verbal as well as written communication skills