This Digital Marketing Executive job description template can be posted to online job forums and career pages to recruit candidates. You can modify the requirements and responsibilities given in this template according to the specific need of your company.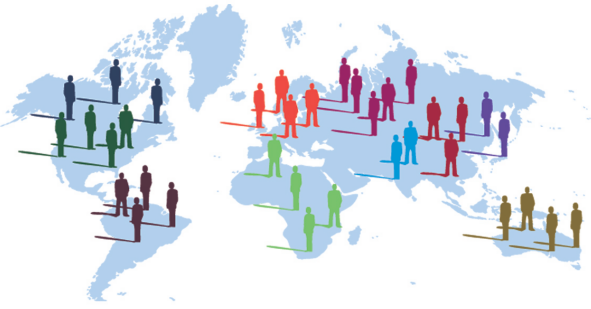 Key Responsibilities of Digital Marketing Executive
Assist in the formation of strategies for building strong and lasting digital connections with consumers
Plan and monitor our social media presence (e.g. Facebook, Twitter accounts, etc.)
Launch optimized advertisements for increasing brand awareness (e.g. Google AdWords etc.)
Job brief
We are hiring a qualified Digital Marketing Executive for assisting us in planning, executing, and optimizing our digital marketing efforts.
What does a Digital Marketing Executive do?
A Digital Marketing Executive uses digital channels for promoting a company's product/services and for increasing its brand awareness.
In order to succeed in this role, you must be intuitive, and tech-savvy and must have the ability to promote our marketing campaigns by providing great ideas. You must also have a sound knowledge of digital marketing, the technologies needed for it, and how it can ensure the revenue growth of our company. Our ideal candidate will be passionate about learning the latest digital marketing techniques and using them for our company's promotion.
Responsibilities
Assisting in the formation of strategies for building strong and lasting digital connections with consumers
Planning and monitoring our social media presence (e.g. Facebook, Twitter accounts, etc.)
Launching optimized advertisements for increasing brand awareness (e.g. Google AdWords etc.)
Maintaining strategic partnerships with vendors and media agencies
Staying aware of the latest digital marketing techniques and keeping our strategies updated
Measuring the performance of our digital marketing campaigns using online analytics tools (e.g. WebTrends, Google Analytics, etc.)
Collaborating with Designers for improving the user experience
Providing creative ideas for updating the website and for effective content marketing
Preparing promotional emails and online newsletters, and also organizing their distribution via various online channels
Regularly monitoring SEO efforts (e.g. keyword, image, content optimization, etc.)
Requirements
At least a Bachelor's degree in Marketing, Mass Communication, or a relevant field
Prior experience as a Digital Marketing Executive
Experience working with MS Office and design software (e.g. Illustrator, Photoshop, InDesign, etc.)
Experience with a content management system (e.g. WordPress)
Sound knowledge of the latest digital marketing techniques as well as best practices
Sound knowledge of SEO/SEM, email campaigns, Google AdWords, and B2C social media trends
Experience using tools for ad serving (e.g. Atlas, DART, etc.)
Experience with online analytics tools (e.g. NetInsight, Google Analytics, WebTrends, etc.)
Proficiency in English with the ability to deliver creative and engaging content
Strong verbal as well as written communication skills
Exceptional interpersonal skills
A keen eye for details
An analytical mind with the ability to think critically