This Digital Director job description template can be posted to online job forums and career pages to recruit candidates. You can modify the requirements and responsibilities given in this template according to the specific need of your company.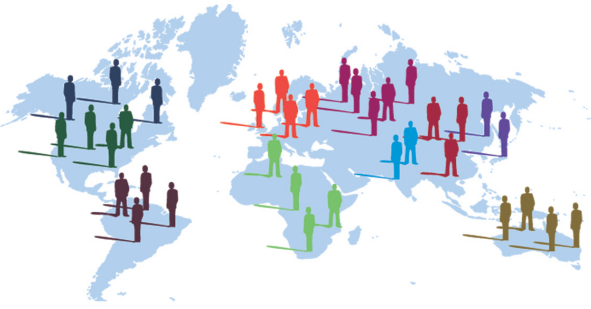 Key Responsibilities of Digital Director
Set digital marketing objectives and regularly monitor progress
Design and implement the company's digital strategies while remaining within the budget constraints
Ensure smooth operation of digital applications and tools (e.g. social media, websites, and blogs)
Job brief
We are hiring a Digital Director for creating effective digital marketing strategies for our company.
What does a Digital Director do?
A Digital Director translates the marketing efforts of a company into proper digital strategies and plans in accordance with its long-term business goals.
In order to succeed in this role, you must have sound knowledge of all digital marketing techniques and the necessary digital skills to utilize that knowledge for promoting the company. In addition to that, you must also have the ability to ensure our brand consistency by collaborating with various internal teams.
Responsibilities
Setting digital marketing objectives and regularly monitoring progress
Designing and implementing the company's digital strategies while remaining within the budget constraints
Ensuring the smooth operation of digital applications and tools (e.g. social media, websites, and blogs)
Addressing the advertising needs of the company
Ensuring the implementation of best practices
Collaborating with in-house teams for ensuring brand consistency
Suggesting new optimization methods for the purpose of improving the customer experience
Generating innovative ideas for increasing web traffic
Training internal teams for using digital technologies
Analyzing marketing metrics and SEO
Overseeing digital projects
Requirements
At least a Bachelor's degree in Marketing, Communication, or a relevant field
Prior experience as a Digital Director
Experience working with MS Office, CRM software, and SEO/SEM tools
Experience with a content management system (e.g. WordPress)
Sound knowledge of web-based technologies and online marketing tools
Sound knowledge of all digital channels and their basic working principle
Familiarity with Google AdWords and online analytics, especially Google Analytics
Strong verbal as well as written communication skills
Exceptional team-management and organizational skills
An analytical mind with a keen eye for details