This Creative Director job description template can be posted to online job forums and career pages to recruit candidates. You can modify the requirements and responsibilities given in this template according to the specific need of your company.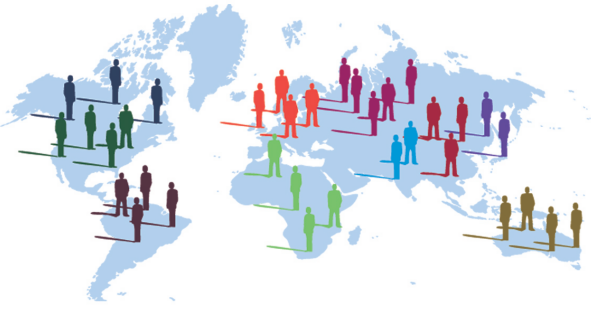 Key Responsibilities of Creative Director
Direct, motivate and lead various internal teams (e.g. Art Directors, Copywriters, Illustrators, etc.)
Collaborate with the company's account executives for obtaining knowledge about the requirements of clients
Conceive and implement guidelines, strategies, and concepts in various projects and also oversee them throughout their lifecycle
Job brief
We are hiring a Creative Director for guiding and leading our creative teams in launching innovative projects.
What does a Creative Director do?
A Creative Director devises strategies and concepts for various ventures and also monitors their progress through each phase. The ultimate goal is achieving the best outcomes of a company's creative projects for meeting clients' expectations and driving growth.
In order to succeed in this role, you must have the ability to think of innovative plans and implement it using your creative vision. So, if you like to work in a fast-paced environment and qualify our requirements, we would like to hear from you.
Responsibilities
Directing, motivating, and leading various internal teams (e.g. Art Directors, Copywriters, Illustrators, etc.)
Collaborating with the company's account executives for obtaining knowledge about the requirements of clients
Conceiving and implementing guidelines, strategies, and concepts in various projects and also overseeing them throughout their lifecycle
Training and guiding team members as needed
Revising content, reports, and presentations, approving or rejecting ideas, and providing feedback to the team
Writing and designing well-crafted and unique copy for clients in accordance with the company's specifications
Leading creative or brainstorming sessions for generating new ideas
Monitoring results and team performance, and proposing future plans accordingly
Requirements
At least a Bachelor's degree in Design, Fine Arts, or a relevant field
Prior experience as a Creative Director
Experience working with design software (e.g. Illustrator, Photoshop, InDesign, etc.)
Experience with a content management system (e.g. WordPress)
Sound knowledge of creative development, branding, marketing, and graphic design
Exceptional leadership and management skills
Strong verbal as well as written communication skills
Exceptional time-management and organizational skills
An analytical mind with a problem-solving attitude