This Content Manager job description template can be posted to online job forums and career pages to recruit candidates. You can modify the requirements and responsibilities given in this template according to the specific need of your company.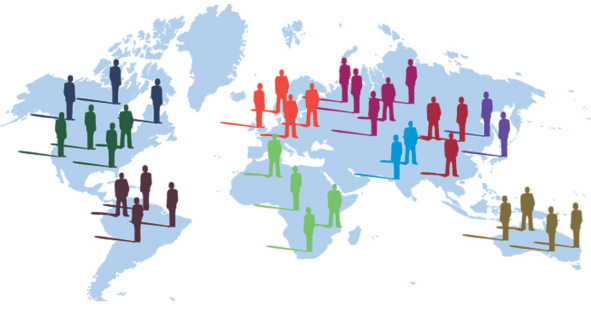 Key Responsibilities of Content Manager
Create and publish engaging content
Develop content strategy in accordance with the company's short-term as well as long-term marketing goals
Collaborate with design and marketing teams for planning and developing site layout, content, and style
Job brief
We are hiring a qualified Content Manager for joining our team and undertaking various content management tasks.
What does a Content Manager do?
A Content Manager creates, improves, and maintains content so as to achieve the business goals of a company. A Content Manager is also responsible for raising the company's brand awareness by sharing content and monitoring site traffic/web metrics for identifying best practices. The ultimate goal is to ensure a positive customer experience, brand consistency, and customer engagement by overseeing all content marketing initiatives.
In order to succeed in this role, you must have expertise in maintaining brand consistency and content optimization throughout your content. Moreover, you must have exceptional writing and content creation skills along with the ability to perform within tight deadlines.
Responsibilities
Creating and publishing original and engaging content
Developing content strategy in accordance with the company's short-term as well as long-term marketing goals
Collaborating with design and marketing teams for planning and developing site layout, content, and style
Ensuring compliance with the law (e.g. data protection and copyright)
Staying updated with the latest developments and also generating new ideas for drawing the audience's attention
Managing the distribution of content to social media platforms and online channels for increasing web traffic
Developing an editorial calendar for ensuring that the content team is right on track
Optimizing content according to the SEO principles
Regularly monitoring user engagement and website traffic
Editing, proofreading, and improving writers' posts
Liaising with content writers for ensuring brand consistency
Requirements
At least a Bachelor's degree in Marketing, Mass Communication, or a relevant field
Prior experience as a Content Manager
Experience working with MS Office and design software (e.g. Illustrator, Photoshop, InDesign, etc.)
Experience with a content management system (e.g. WordPress)
Sound knowledge of website traffic and SEO
Familiarity with web publishing and HTML
Proficiency in using social media
Strong verbal as well as written communication skills
Exceptional time-management and organizational skills