This Community Manager job description template can be posted to online job forums and career pages to recruit candidates. You can modify the requirements and responsibilities given in this template according to the specific need of your company.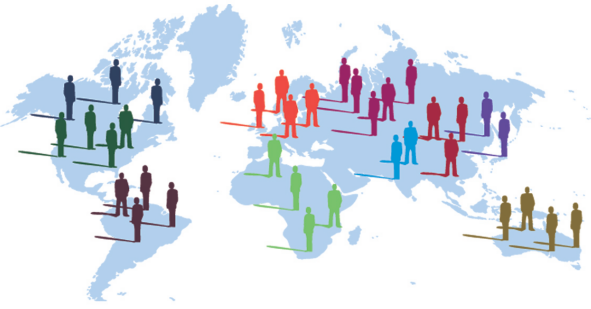 Key Responsibilities of Community Manager
Design as well as implement communication and social media campaigns in accordance with the company's marketing strategies
Respond to the comments and queries from the customers in a timely manner
Provide engaging content for the company's social media in the form of text, images, and videos
Job brief
We are hiring a Community Manager for managing all community communications by acting as the voice and face of our brand.
What does a Community Manager do?
A Community Manager is a 'people person' who moderates both offline and online conversations with the community using his excellent customer service skills.
In order to succeed in this role, you must have exceptional verbal and written communication skills along with the ability to create engaging content. In addition to that, you must be tech-savvy and experienced in PR, social media, and promotional events.
Responsibilities
Designing as well as implementing communication and social media campaigns in accordance with the company's marketing strategies
Responding to the comments and queries from the customers in a timely manner
Providing engaging content for the company's social media in the form of text, images, and videos
Staying aware of the latest digital technology trends
Building long-term relations with industry professionals, customers, and journalists
Liaising with Development, Sales, and Marketing departments for staying up-to-date with new features and products
Coordinating with the Marketing, Communications, and PR teams for ensuring brand consistency
Organizing and participating in events for the purpose of building community networks and boosting brand awareness
Monitoring and reporting on online reviews and customer feedback
Requirements
At least a Bachelor's degree in Marketing, Mass Communication, Journalism, or a relevant field
Prior experience as a Community Manager
Prior experience with managing social media for brands
Experience with executing community initiatives, such as writing email newsletters, creating event series, launching ambassador programs, and building online forums
Experience with identifying and tracking community metrics, such as attendance and engagement
Ability to analyze and interpret online customer engagement and website traffic metrics
Sound knowledge of all online marketing channels
Strong verbal as well as written communication skills
Exceptional time-management and multitasking skills