This Associate Brand Manager job description template can be posted to online job forums and career pages to recruit candidates. You can modify the requirements and responsibilities given in this template according to the specific need of your company.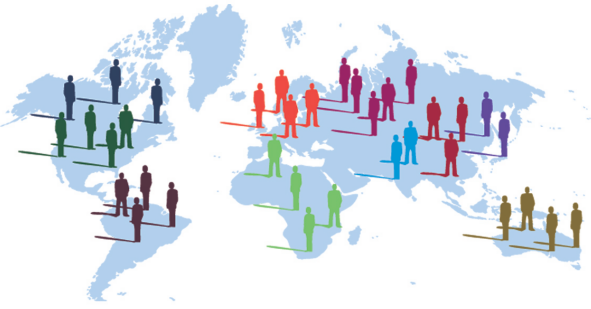 Key Responsibilities of Associate Brand Manager
Conduct research for identifying the preferences of our target audience and current market trends
Create marketing plans for the purpose of increasing our brand awareness
Ensure our company's strong presence in offline and online channels
Job Statement
We are hiring a qualified Associate Brand Manager for building our company's brand and increasing customer engagement by participating in the design and implementation of successful marketing strategies.
What does an Associate Brand Manager do?
An Associate Brand Manager collaborates with internal teams for conducting market/competitive analyses, designing promotional or advertising campaigns, and developing profitable pricing for the company's products. An Associate Brand Manager is responsible for establishing the company's brand by promoting its services and products.
In order to succeed in this role, you must have a solid background in Marketing and a sound knowledge of various advertising activities and distribution channels. In addition to that, you must also have experience in organizing promotional campaigns and analyzing clients' behavior.
Key Responsibilities
Creating marketing plans for the purpose of increasing our brand awareness
Ensuring our company's strong presence in offline and online channels
Organizing promotional campaigns and events to positively present our company as well as promote our brand
Updating the product pricing for aligning with our long-term objectives
Assisting in selecting suitable distribution channels and developing successful media campaigns
Coordinating with Product Marketing Manager for ensuring consistency with our product line strategy
Designing marketing campaigns for our new releases
Reporting the results of marketing campaigns to the Brand Manager
Researching competition and also identifying growth opportunities
Reviewing product positioning and packaging, and also suggesting improvements
Job Requirements
At least a Bachelor's degree in Marketing, Mass Communication, Journalism, or a relevant field
Prior experience as a Marketing Associate, Assistant Brand Manager, Associate Brand Manager, or a similar role
Experience with developing product positioning, pricing, and packaging
Familiarity with digital marketing campaigns as well as distribution channels
Familiarity with digital marketing principles and tools
Experience with a content management system (e.g. WordPress)
Familiarity with marketing and advertising tools and technology, such as marketing software, social media platforms, and analytics tools
Understanding of branding, marketing, and advertising
Strong understanding of the target market and the ability to develop effective marketing strategies and campaigns
Experience working with a budget and the ability to track and report on marketing campaign performance
Understanding of SEO and PPC
Ability to work well in a team and collaborate with other departments
Strong attention to detail and ability to multitask
Experience with market research
Strong understanding of consumer behavior