This Marketing Director job description template can be posted to online job forums and career pages to recruit candidates. You can modify the requirements and responsibilities given in this template according to the specific need of your company.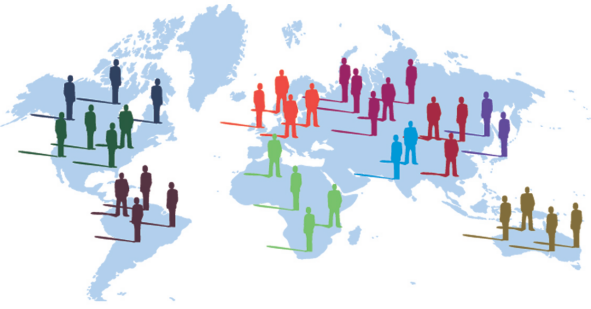 Key Responsibilities
Design and implement successful marketing strategies for creating awareness about our business activities
Supervise the Marketing department and also provide feedback and guidance to junior marketing professionals
Produce creative ideas for advertising or promotional events and also organize them efficiently
Job Statement
We are hiring a Marketing Director to strengthen our company's market presence by designing and implementing effective marketing strategies.
What does a Marketing Director do?
A Marketing Director directs all marketing ventures of a company with the ultimate goal of maximizing its revenue and increasing its market share.
In order to succeed in this role, you must be an adept marketing strategist with the ability to drive enthusiasm and creativity in others. You must also be passionate about your job with the ability to devise unique marketing tactics for achieving difficult targets.
Job Responsibilities
Designing and implementing successful marketing strategies for creating awareness about our business activities
Supervising the Marketing department and also providing feedback and guidance to junior marketing professionals
Producing creative ideas for advertising or promotional events and also organizing them efficiently
Building strategic partnerships by acting as the company's representative towards outside parties such as stakeholders, media, and potential clients
Controlling budgets and allocating resources to the projects running simultaneously
Conducting market research for staying aware of competitors' marketing movements and the latest trends
Generating valuable content for the company's web and social media presence
Ensuring quality editorial design as well as organizing timely publications
Monitoring progress and also submitting performance reports to the senior management
Planning and executing campaigns (e.g. launching new products, corporate promotions, etc.)
Job Requirements
Minimum of 5-7 years of experience in a marketing leadership role
Relevant professional certification (e.g. HubSpot) is a plus
Sound knowledge of Google AdWords and web analytics (e.g. WebTrends, Google Analytics)
Strong experience in developing and executing marketing strategies
Strong understanding of marketing concepts and principles
Knowledge of digital marketing tools and techniques
Experience with budget management
Strong project management skills
Strong understanding of consumer behavior and market trends
Experience with market research and analysis
Strong understanding of branding and brand management
Strong understanding of the industry and competitive landscape
Experience in leading and managing teams
Strong understanding of marketing metrics and ability to measure and report on campaign performance
Strong leadership and management skills
Excellent communication and interpersonal skills
Strategic thinking and problem-solving abilities
Strong analytical and data interpretation skills