PRESCREENING WITH GLIDER ENGAGE Demo

Smarter screening, faster hiring!
AI Text Recruiting + Phone Screening
Accelerate screening, personalize candidate engagement, and automate interview next steps for a better candidate experience at scale and without needing an expert.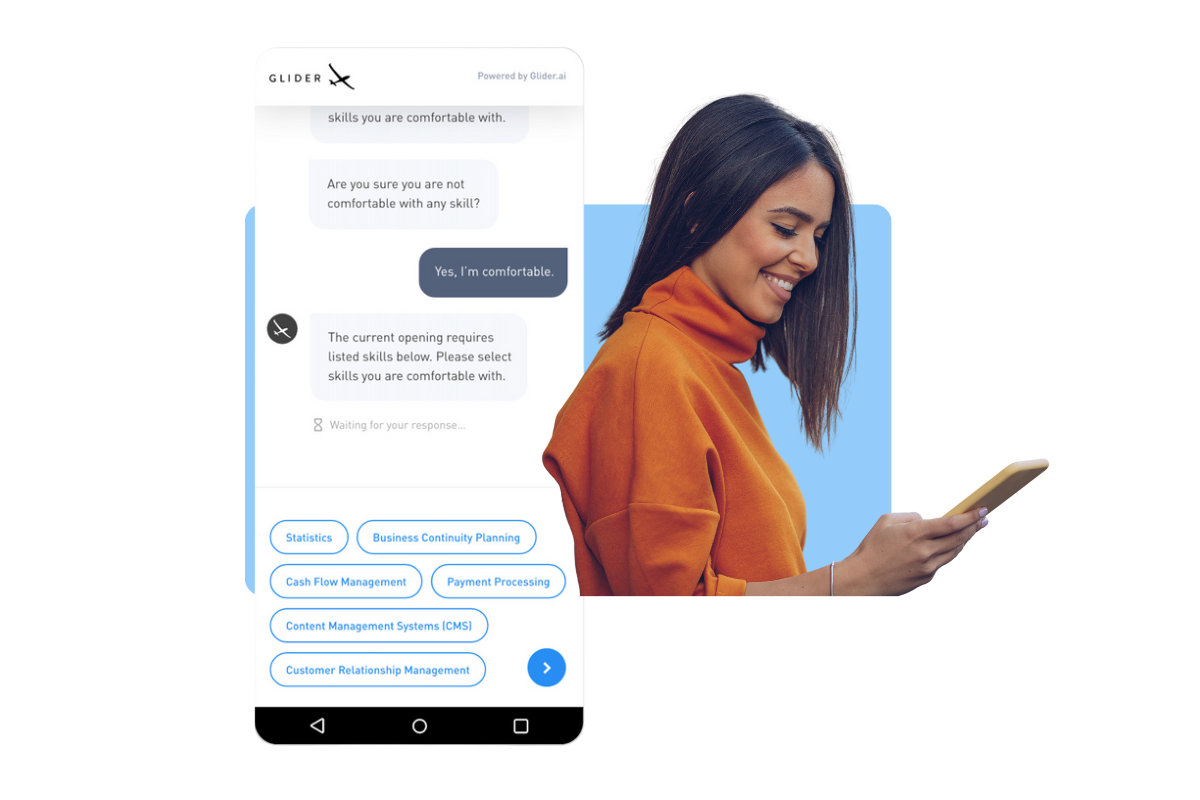 Get candidate skill summaries

Enrich your ATS with skill data

Schedule Demo


What's the scoop?